Welcome to Photo Day Central
Any important information about Photo Day at St. John's PAL Football and Cheer will be posted here including the schedule, downloading an order form, and any announcements.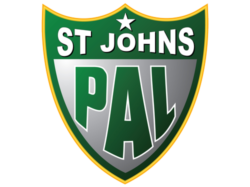 (Please access on a desktop or laptop computer with Adobe Reader.)
DISCOUNTS AND DEALS
LIMIT ONE PROMO CODE PER ORDER
DTORDER49 – BONUS! FREE Dog Tag with your $49+ purchase! Use code when typing in your form.
Photo Day Schedule
Photo Day will be held Saturday September 30th
7:45am – Division 1 Football
8:00am – Division 1 Cheer
8:45am – Division 2 Football
9:00am – Division 2 Cheer
10:00am – Division 3 Football
10:15am – Division 3 Cheer
11:15am – Division 4 Football
11:30am – Division 4 Cheer
12:30pm – GIANTS Football & Cheer
12:50pm – COWBOYS Football & Cheer
2:00pm – STEELERS Football & Cheer
2:20pm – JAGS Football & Cheer
Photos will be taken at 
Pedro Menendez High School, 600 State Road 206 West, St. Augustine, FL 32086