Welcome to Photo Day
Any important information about Photo Day at Middleburg Football will be posted here including the schedule, downloading an order form, and any announcements.
Add yourself to the mailing list to be notified about Photo Day details, special promotions, and info!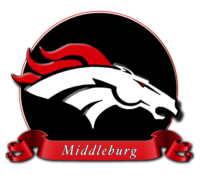 ORDER FORM DOWNLOAD
DISCOUNTS AND DEALS
Typed forms with a $16 minimum purchase will automatically receive a FREE TEAM PHOTO.
Please download your order form here, type in your order, and bring it with you to Photo Day.
Photo Day Schedule
Photo Day will be held on Sunday September 24th & Friday September 29th
Please arrive 30 minutes before your scheduled photo time!
September 24th:
12:30  Tiny Mites
1:00  Pee Wee
September 29th:
6:00  Mitey Mites
6:30  Jr Pee Wee
Photos Day will be held at the Flashback Studio, 3600 Peoria Rd, #101